*This post may have affiliate links, which means I may receive commissions if you choose to purchase through links I provide (at no extra cost to you). As an Amazon Associate I earn from qualifying purchases. Please read my disclaimer for additional details..
We all know that avocado oil is popular as an additional ingredient to our dishes. However, it also has great benefits outside the kitchen!
Avocado oil is rich in monounsaturated fats, minerals, antioxidants, vitamins, and biotin, which helps soften our skin and keep our hair healthy, smooth, and tangle-free.
However, there are other uses of avocado oil that you might not know yet, so make sure to read until the end.
Without further ado, here are 17 ways you can use avocado oil outside the kitchen:
1. As a hair mask
Expect your hair to get smoother, shinier, and healthier once you add avocado oil to your DIY hair mask.
You will notice that after incorporating avocado oil into your hair, it will be less prone to tangling and knotting.
2. As a leave-in conditioner
If you don't have the time to make a hair mask, you can use avocado oil as a leave-in conditioner for your hair instead.
It is easier since all you have to do is measure a teaspoon of oil and massage it directly into your hair. You may add more, depending on how long and thick your hair is.
One more good thing about this is that you can do this on damp or dry hair. However, avoid using any heating or drying tool on your hair until the oil has been fully absorbed.
3. As a hot oil treatment
While avocado oil is safe to use on any hair type, it can specifically benefit those with dry or frizzy hair.
To make use of this moisturizing oil as a hot oil treatment, simply put it in a glass jar.
Then, put the jar in a bowl of hot water. Remember, the glass jar is the one that's directly in contact with water, not the oil itself.
After letting it sit for a few minutes, check the avocado oil's temperature. You want it to be warm, but not too hot. Then, put a small amount on your hair and scalp.
After that, cover your hair using a shower cap or a towel. Let it stay for about 20 minutes before rinsing off with warm water.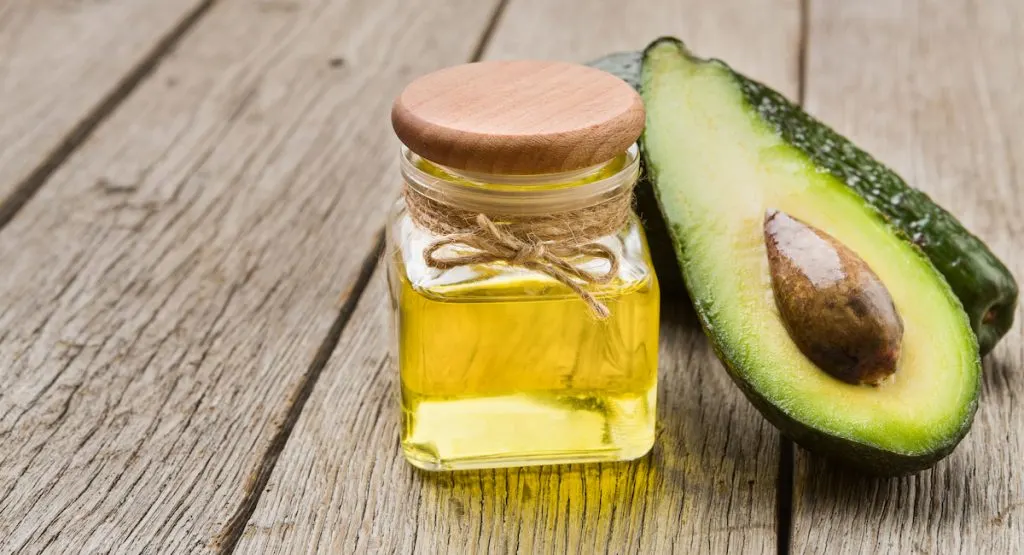 You may also add various other oil types, such as coconut and olive oil, or mix it with an essential oil to provide scent for your hair and scalp.
4. Helps to get rid of dandruff
Dandruff is a common scalp condition where a person experiences extreme shedding of dead skin from the scalp. Dandruff is the result of a scalp that's either too oily or too dry.
If you're one of the people who suffers from dry and itchy scalp, then massaging it with avocado oil may greatly help.
5. As a sugar scrub
Using sugar for your skin is already beneficial, so how about if you add avocado oil to it?
One of the benefits of applying sugar to your skin is its ability to exfoliate dead skin cells, giving your skin a naturally soft texture thanks to the fresh new cells.
With the addition of avocado oil, you will surely have skin that is super soft and fresh.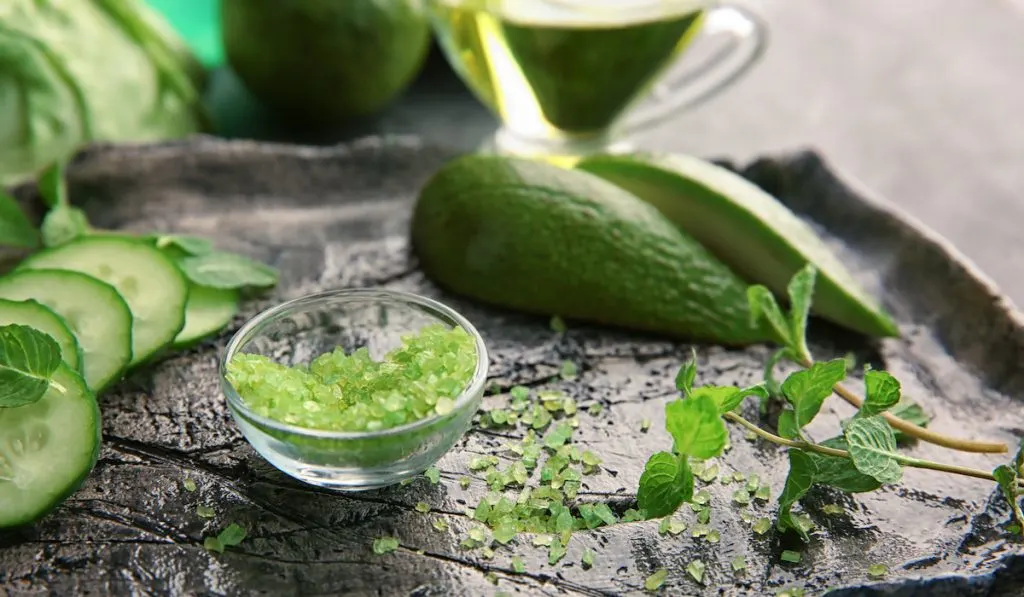 6. Helps soften cuticles
Because of the moisturizing effects of avocado oil and its ability to penetrate the skin deeply, it makes a great choice if you want to soften your cuticles.
To not waste the oil as you pour it directly into your fingers, you can use a rollerball bottle instead.
You may then rub the oil into your fingers as much as you like. For additional scents, you may add a few drops of essential oil.
7. As a skin moisturizer
Not only does it helps soften your cuticles, but avocado oil can also smooth dry, chapped skin on the knees and elbows thanks to its high percentage of oleic acid—a type of fatty acid that enables the oil to go through deeply into the skin.
Another excellent way to make use of avocado oil as a skin moisturizer is to mix a few drops of it into your lotion to enhance its moisturizing effects.
8. As a face mask
Like the hair mask, you can also use avocado oil as a face mask.
To make a paste, simply mash one avocado and add a small volume of avocado oil. Then, let it rest on your face for about 15 minutes before rinsing with warm water.
9. As a skin-nourishing cream
We now know that avocado oil is an excellent moisturizer, however, it also makes a great fighting agent against fine lines and wrinkles.
To make this anti-aging, nourishing cream, mix four portions of avocado oil, two portions of coconut oil and beeswax, one portion of shea butter, and a small amount of vitamin E in a clean, heat-proof jar.
Then, put it in boiling water until it simmers and the mixture is melted. After that, let it cool. The result is a thick cream that you can use anytime you wish.
10. Helps in reducing dark circles
Avocado oil is loaded with Vitamin K—a vitamin that plays a huge role in shrinking blood vessels, thus improving blood circulation.
If the dark circles around your eyes are the result of thin skin, which enables blood vessels to show in the form of dark circles, then the avocado oil will be your best friend.
11. Helps in healing wounds more quickly
A 2013 study shows that the essential fatty acids and oleic acid present in avocado oil can help in healing wounds more quickly, thanks to its ability to develop collagen synthesis.
Not only that, it also aids in minimizing inflammation and the formation of dry, flaky skin caused by psoriasis and eczema.
However, a person with a history of skin irritation should test a little amount on their skin first to make sure there will be no side effects to using avocado oil.
12. Prevents formation of acne
Avocado oil helps in hydrating our skin without leaving excess oils, thus reducing the formation of acne.
Also, because of its ability to reduce inflammation, avocado oil can greatly help in minimizing the redness and swelling caused by acne.
13. As part of a soap formula
Because of the health benefits of avocado oil, it is often used as an ingredient in making soap and cosmetics to cure dry, irritated, flaky skin. No wonder it can develop an ordinary soap into an exceptional one!
Most often, avocado oil is used in soaps that are created to heal damaged skin caused by sun and weather.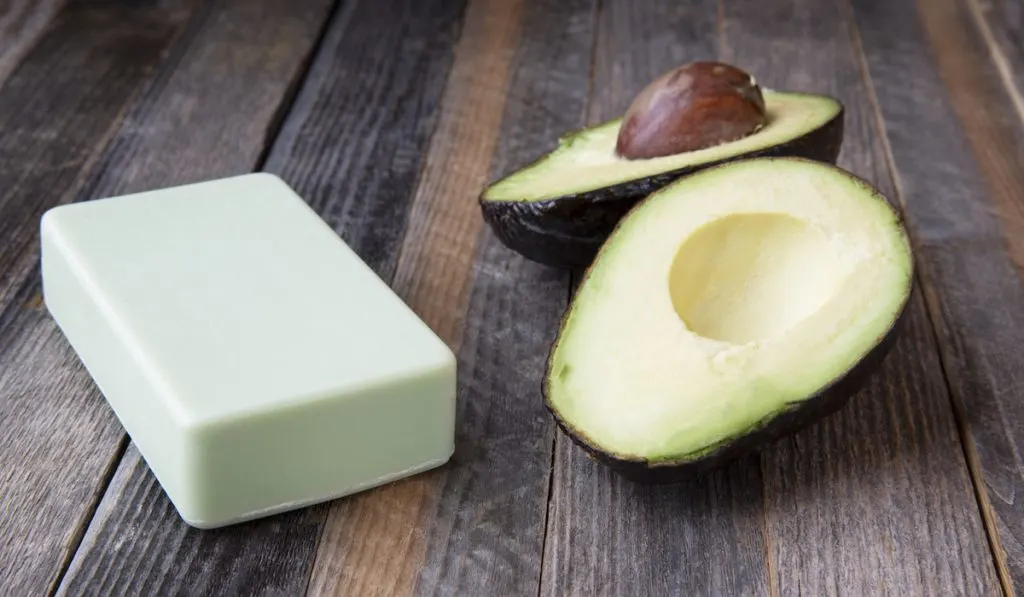 14. As a makeup remover
To use avocado oil as a makeup remover, just pour a little amount onto a cotton pad. Then, rub it on your face. You'll notice that it effortlessly removes your mascara, blush, eyeshadow, and other makeup.
15. Helps in fixing a squeaky door
Does your door make an irritating loud squeak when you open it? You won't need a lubricant to fix it, a little avocado oil will do the trick!
To use, simply put a small amount of avocado oil directly on the door hinge. Then, open and close the door until the squeaky sound is gone.
16. As an ointment for rashes caused by diapers
If you want a natural product to treat the rashes of your infant caused by diapers, then avocado oil is a great option.
Instead of using rash creams that are filled with chemicals, simply rub a small amount of avocado oil directly on your baby's irritated skin to help soothe it.
17. As a reed diffuser
Fan of a reed diffuser? You can make one at home with only a few ingredients!
First, make sure that you have a glass bottle with a small mouth. A glass with a wide opening will only cause the oil to quickly evaporate.
After you have the right material for your reed diffuser, mix three portions of essential oil with seven portions of avocado oil. Then, put some reed diffuser sticks into the container.
You can also make several batches and store them in a sealed container as a refill.
And there you have it! With its various applications, I hope that by now, you've decided to add avocado oil to your home. If you enjoyed this article, or you think it might be helpful to someone you know, make sure to share it with them!
Resources: