*This post may have affiliate links, which means I may receive commissions if you choose to purchase through links I provide (at no extra cost to you). As an Amazon Associate I earn from qualifying purchases. Please read my disclaimer for additional details..
Are you making plans to whip up some guacamole? Well, the thought of it could be making your mouth water. There is a way to satisfy your tastebuds with some tasty guacamole without having to cut and mix avocadoes manually.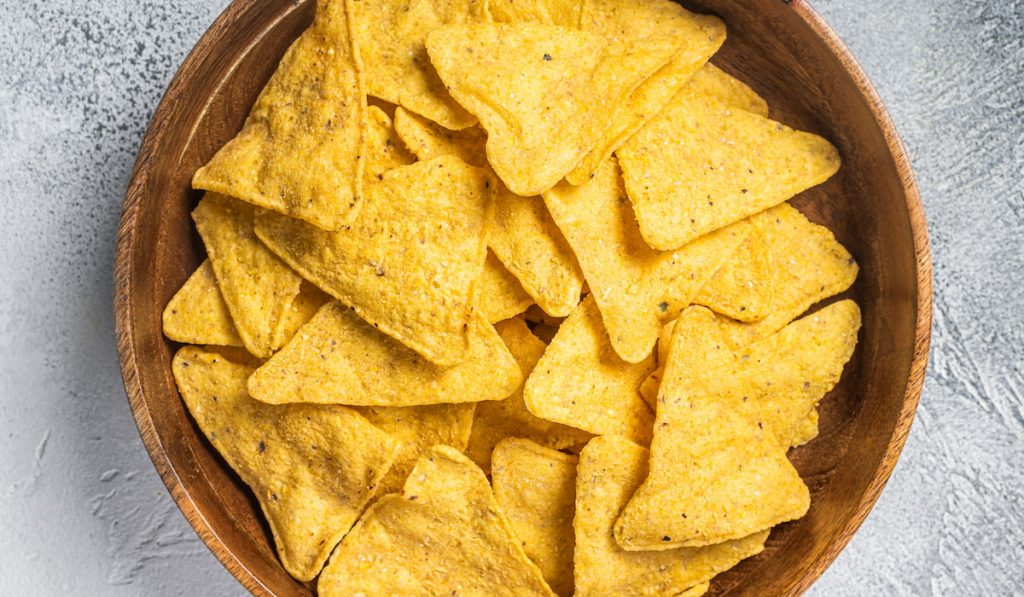 If you believe in one dipping companion, guacamole, then you know how near impossible it is to live without it. Guacamole chips have plenty of guacamole flavor to help you satisfy that craving whenever you want a taste. Here are some guacamole chips you didn't know you needed.
1. Doritos Guacamole Tortilla Chips
What can you do when that guacamole craving hits while you are out and about running some errands or in the office? Doritos has some guacamole tortilla chips that taste like your favorite dip but also taste more like their authentic Mexican roots.
This vegetarian packet of chips is packed in a 230g package that is easy to carry with just the amount of chips to satisfy your craving. You can enjoy this savory and delicious treat with your favorite cold drink anytime and anywhere.
Pros
Suitable for vegetarians
Not overly spiced
Cons
It contains milk and is thus not suitable for those allergic to milk.
2. Food Should Taste Good, Guacamole Tortilla Chips
Who doesn't want to eat healthy and tasty chips at the same time?
Food Should Taste Good guacamole tortilla chips are made from wholesome, all-natural ingredients like baked cilantro, avocado, serrano peppers, red peppers, sea salt, and whole grains.
These deliciously nutritious snacks will fulfill your craving for something light but fresh. Food Should Taste Good Guacamole Tortilla Chips are also vegan, gluten-free, and non-GMO. 
These chips taste great alone or with your favorite salsa or queso dip.
Pros
Gluten-free
Contain natural ingredients
Does not contain MSG
Cons
A bit too spicy for some people
3. Tostitos Hint Of Guacamole Bite Size Rounds
Tostitos Hint Of Guacamole Bite Size Rounds are a round-shaped tasty tortilla chip with a hint of guacamole flavor baked right in, hence the name.
You will find that they are your go-to finger food. You don't need to dip them in anything as they taste amazing on their own.  But if you want more of a kick, go ahead and dip them in a Tostitos salsa of your liking.
Tostitos Hint of Guacamole Bite Size Rounds are made with all-natural ingredients, including ground yellow and white corn, oil, salt, onion powder, tomato powder, natural flavors from corn syrup solids, and natural extracts of lime and jalapeno.
Pros
They are baked with no trans fat and only contain 1g saturated fat
Well-blended flavor
Cons
Need to break into bite-sized pieces before eating
A bit spicy for those suffering from heartburn
4. El Sabroso Guacachip, Guacamole Flavored Tortilla Chips
If you're looking to try something new and exciting to eat, you should give El Sabroso Guacachip, Guacamole Flavored Tortilla Chips a try.
The unique taste of guacamole in chip form makes it almost impossible not to try! With their relatively low-fat content and low-calorie count, you can eat them on almost any diet.
These chips have a guacamole smell. As for the taste, well, it's certainly different from your average tortilla chip. The texture is very thick and crunchy, pretty much what you would expect from a tortilla chip.
Pros
Light and crisp with a nice crunch without being too loud or crispy
Good for dipping
The relatively low-fat content excellent for those watching their weight or looking to stay healthier
Cons
Doesn't taste like traditional guacamole
5. Hippie Snacks Avocado Crisps
Hippie snacks are very crunchy, and you will probably love how they are seasoned with real herbs. Thus enabling you to taste the ingredients in every bite.
No, you won't mistake them for chips, but if you're looking for a healthy alternative to take to a party or eat as a plain snack at home, you can try this.
Hippie Snacks Avocado Crisps are seasoned with sea salt, seeds, and herbs and are a dairy-free alternative to cheese.  You can crumble the chips over a salad and serve with fresh veggies for dipping or even with your favorite guacamole.
Pros
Vegan and Gluten-free
Non-GMO
Made using real avocadoes
Cons
Some complain of aftertaste
6. Sabra Snackers, Guacamole Snackers, Plant-Based
While not a true guacamole flavored chip, Sabra Snackers, guacamole Snackers, deserve mention. Sabra Snackers, Guacamole Snackers, is a tasty spicy guacamole treat that comes with roll sticks to eat on the go.
The first taste is spicy and tangy, and then you get that great green olive flavor. The heat builds as you eat more but never gets too intense. 
This snack doesn't taste greasy or oily–just crisp and tangy.  You will also find that the flavor does not compete with the food you eat them with but complements it.
Pros
Packaging convenient and stylish
Plant-based
Kosher Certified
Cons
Roll sticks tend to break
In conclusion
Guacamole chips are a lifesaver for those who can't get enough of the refreshing dip. They are a great way to satisfy your guacamole craving without the mess.
With different flavors to choose from, you can enjoy your guac as chips on the go.