About Avocados
*This post may have affiliate links, which means I may receive commissions if you choose to purchase through links I provide (at no extra cost to you). As an Amazon Associate I earn from qualifying purchases. Please read my disclaimer for additional details..
Avocados belong to the specific group Persea americana and are available in over 50 varieties, that vary in both size and texture.
The avocado varieties can vary in fruit color, shades of green, and colors when they are ripe. In The USA, they are mainly grown in Florida and California, with the imports coming in from Mexico, Indonesia, and China.
Nutritionally, one-third of a medium-sized avocado is enough for one person. This one chunk has a lot of minerals, vitamins, and phytonutrients, not to mention 80 calories. Avocado is also full of monounsaturated fats, like oleic acid, which is heart-healthy.
Among other nutrients are folate, magnesium, copper, iron, zinc, potassium, phosphorus, manganese, fiber, pantothenic acid, and a long strain of vitamins, including, B, C, E, and K.
Avocados also have carotenoids like zeaxanthin and lutein that helps protect the eyes from diseases like macular degeneration and cataracts.
Avocados are best consumed when they are blended and matched with other herbs and spices, for a better taste. However, not all spices go well with avocado. Let's take a look at some of the spices that can match well with avocados.
Spices That Go Well With Avocado
Avocados go well with a wide variety of spices and are versatile with almost every meal from breakfast, to dinner and desserts. This creamy fruit also has a neutral flavor that complements sweet to savory dishes and can satisfy even the pickiest eaters.
They are famed for their central role in guacamole, but can also be blended with other additives like cayenne, chili powder, cumin, garlic, ginger, lemon verbena, cilantro, basil, black pepper, sesame, sorrel, wasabi, and coriander.
The main spice blends that go well with this creamy fruit are as follows: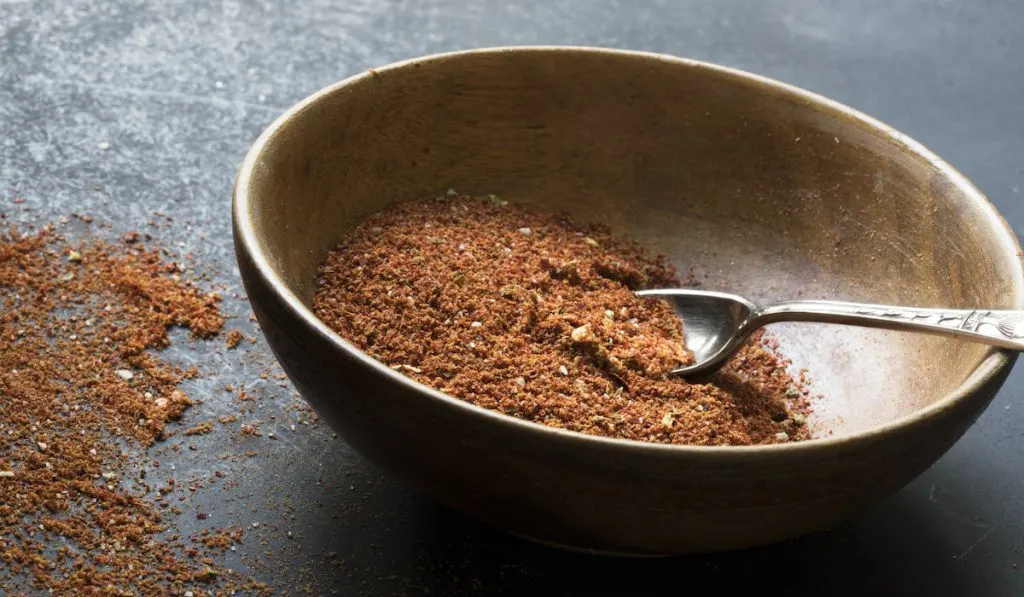 1. Taco Seasoning
Tacos are always open to an endless variety of toppings, including avocados, shredded lettuce, cheese, diced tomatoes, spicy chilies, and even traditional Mexican foods like cactus paddle and nopales. Meat fillings should be well cooked with the taco seasoning for the best taste.
Taco seasoning can be bought at the grocery store in pre-packaged sachets, but you could easily achieve the desired taste of the taco seasoning by mixing a few spices right out of your spice cabinet, for your own homemade seasoning.
Basically, what you need is:
1 tablespoon of crushed paper flakes
4 tablespoons of chili powder
2 teaspoons of paprika
1 teaspoon each of oregano and garlic powder
6 teaspoons of cumin
4 teaspoons of sea salt, black pepper, and onion powder.
Shake the mixture well until all the ingredients are blended and store in an airtight container until the day you plan to use it.
Avocado can be added while preparing the blend or can be added right at the dining table. It provides a sweet creamy taste that compliments the tacos.
2. Guacamole Spice Mix
Guacamole dips have different influences from many diverse cuisines and cultures including Mexican trends and Indian trends.
It is, however, easy to make your own guacamole spice mix at home, provided that you store it in dry air-tight containers until the day you want it on the dining table.
For the traditional homemade guacamole mix, you need:
4 tablespoons of fine salt
5 tablespoons of cumin
3 tablespoons each of onion powder, garlic powder, and cayenne
Place all of it in a jar, then shake or stir well, until all the spices are well-blended.
Avocados can be added to the mix when blending them in the jar or right at the dining table.
This recipe will be available for many batches of guacamole. It is good to start by adding 1 tablespoon of the spice mix to your dip then do a taste test to determine whether more will be needed.
3. Garam Masala
Also known as hot spice mix, garam masala is a timeless Indian spice blend that is traditionally used in lentil-based dishes like curries among others.
Adventurous cooks have, however, found other uses of the mix rich in different complex flavors, and this masala can now be found in other recipes like zucchini bread and popcorns.
The creamy and natural flavor of avocados exceptionally pairs with garam masala to give a sweet and savory blend. It is best to make this masala with fresh and raw spices that you have pan-toasted yourself, but you can, however, opt to use powdered spices as substitutes, just in case you are short of supplies or time.
The basis for blending for this masala are spices like cinnamon, cloves, cardamom, cumin, and coriander.
Following a specified recipe, you will need to add 2 teaspoons of ground black pepper and half a teaspoon of ground nutmeg. Remember to shake well for all the spices to mix up and blend well before storing them in an airtight container.
4. Chili Spice Mix
Just like guacamole, chili is versatile and is the ultimate spice that goes well with most recipes from meat dishes like pork, chicken, and beef, to others like vegetables.
The chili spice mixes are famed in two brands, the plain mix, which gives the chili some extra kick, and the other being spices with diced or sliced avocado served to the side or on top of the chili.
Whichever chili recipe you decide to use, chili spice mixes are essential and should always be available, especially during winter, as most believe chili gives the body many reactions releasing heat to the body. This spice mix can easily be made with:
½ a cup of chili powder
¼ cup of cumin
2 tablespoons each of dried oregano and garlic salt, 1 tablespoon each of coriander, and cayenne or any other ground chili powder like chipotle or guajillo.
Remember to shake well for all the ingredients to blend and mix well, then store the mixture in an airtight jar. To serve this blend, you have to mix into the chili while simmering, then serve into the bowls and add avocado toppings to have the richest taste.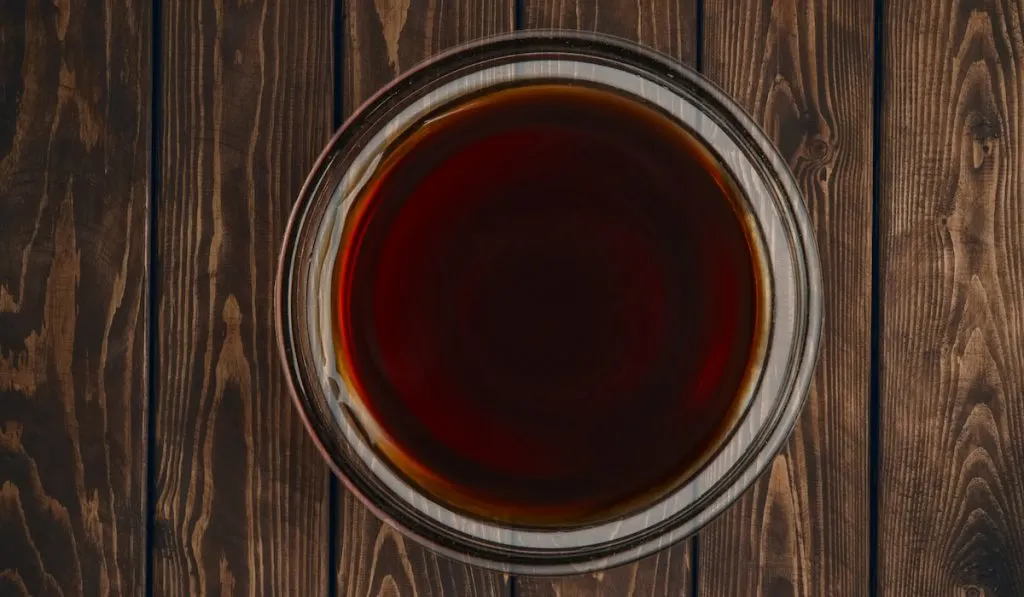 5. Soy Sauce
Avocados pair well with soy sauce since it has strong and robust flavors. The soy's deep complexity and salty flavors are well complimented by the avocado's buttery flesh.
Just like garlic, bacon, and cheese, soy sauce is among those peppy flavors you need when you have a bland dish, and they add in the much-needed taste.
Avocados need no effort to experience their taste when mixed with soy. You just have to slice the avocados into segments, pour soy sauce into a dish and add a little wasabi and mix, then dip a bit of the avocado in the sauce and enjoy.
To avoid the much-needed washing after eating, some may avoid using the dishes and just dissect the avocado in half, pit it, then pour the sauce into the recess and scoop the avocado with spice using a spoon.
Conclusion
Although fatty, avocados are full of monounsaturated fatty acids that are heart-healthy and are full of other minerals and vitamins essential in the body.
They can be eaten as substitutes for mayo, in salads, in sushi rolls, in soups, in scrambled eggs, on toast, or stuffed, among other forms.
Eating avocados can help lower cholesterol and triglyceride levels in the body, helping to reduce health risks, and even preventing cancer.
They are, however, not good for pregnant women, and overeating can cause weight gain, allergies, stomach upsets, hypersensitivity and can lead to health issues since it works as a blood thinner.
Resources